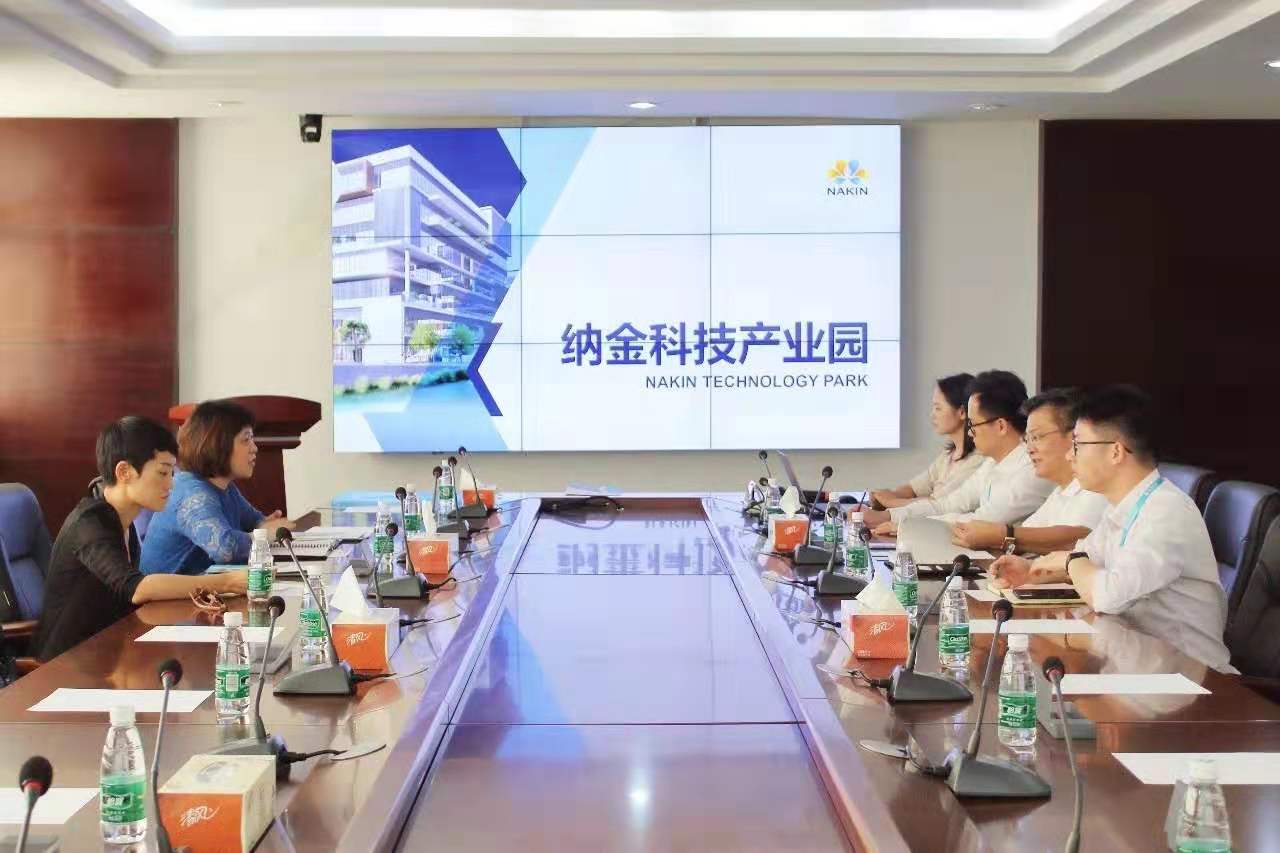 On August 9th, Ms. Wu Xiaoling, head representative of Guangzhou Liaison Office in Boston, and Ms. Hu Jin, public relations manager, visited Nakin Technology Industrial Park and had an in-depth exchange on Sino-US technology industry innovation. Liu Jianming, chairman of Nakin Technology, and Huang Rui, the president, hosted the guests.
First of all, Director Wu introduced the situation of Guangzhou Liaison Office in Boston. The Guangzhou Liaison Office in Boston is an organization established by the Municipal Government of Guangzhou tasked with promoting the city of Guangzhou as a hub of innovation and entrepreneurship.
Director Wu also introduced the basic situation of Boston. The city of Boston is the center of higher education and health care in the northeastern United States and is the most educated city in the United States. Its economic base is research, finance and technology, especially bioengineering. The Boston metropolitan area has more than 100 universities, and more than 250,000 college students are educated here. Young people who receive a lot of quality education also make the region's technological innovation atmosphere very strong. The scientific and technological innovations of Boston and Guangzhou are complementary and there is a broad space for future cooperation.
Chairman Liu Jianming expressed great recognition for this. He said that talent is the top priority of science and technology development, and the talent pool owned by Boston is remarkable, especially the bio-engineering talent reserve ranks first in the United States. It is hoped that the two sides will strengthen communication and build an international platform for exchange of talents and enterprises. It is necessary for enterprises to "go out" and talents to "bring them in." As one of the core areas of the strategic development of "Guangdong-Hong Kong-Macao Greater Bay Area", Nakin Technology Industrial Park has to shoulder the responsibility as a window for external display and a platform for internal talents.
Finally, Chairman Liu Jianming expressed the hope that the two sides can further exchange and cooperation, enhance the international influence of the industrial park, and contribute to the friendly cooperation between China and the United States.